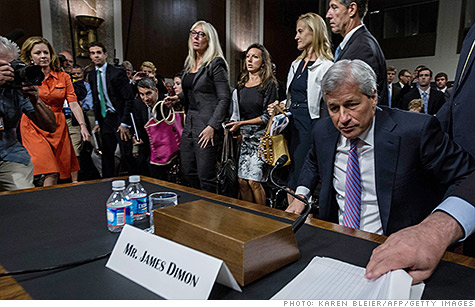 Oh no, everyone, terrible news: Wall Street is now officially leaderless in its fight to protect the American economy from the horrors of regulation.
That is according an alarming report on Tuesday from Bloomberg, which says that JPMorgan Chase CEO Jamie Dimon, Wall Street's de facto champion, is having a hard time making his voice heard these days. Apparently the egg covering his face after his bank lost $6 billion, give or take, on dumb credit-derivative bets has formed a mask-like crust that even Dimon's superhuman levels of hot air cannot penetrate: 
"What you're seeing in the financial-services industry is a lack of any kind of credible statesmen," said Rakesh Khurana, a management professor at Harvard Business School in Boston. Dimon's diminished ability to defend the industry publicly "basically leaves a vacuum," he said.
SOURCE: Huffingtonpost